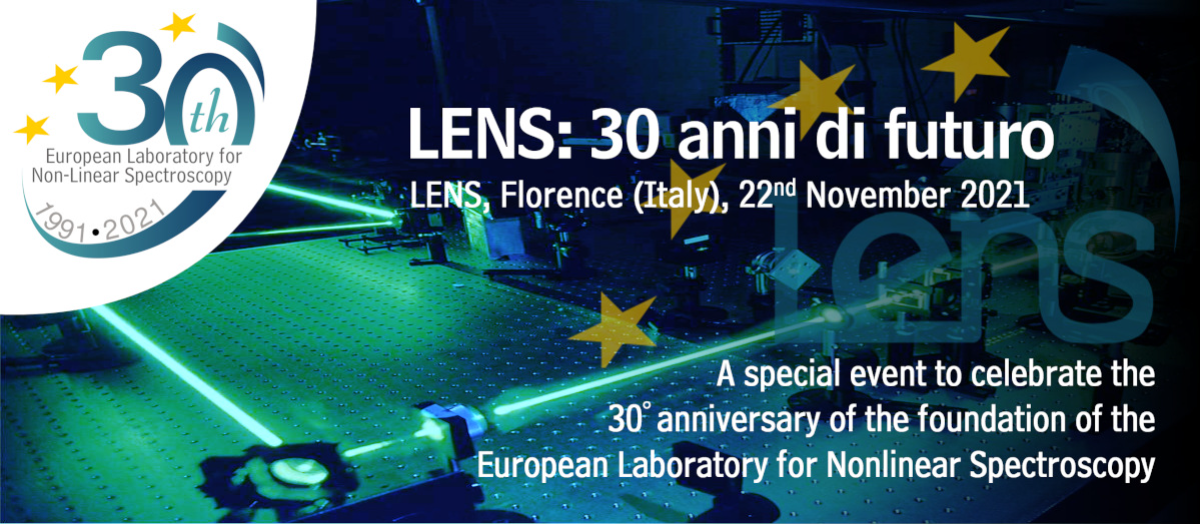 Happy birthday LENS!
Thu, 4 Nov 2021, 03:11 p.m.
On November 22nd 2021 we will celebrate the 30th anniversary of the foundation of the European Laboratory for Non-Linear Spectroscopy with a special one-day event, to discuss how far we have come, the frontiers of our research and our vision for the future. 30 years of scientific adventures, exciting discoveries and international collaborations: from atoms to life, always surfing on the waves of light!
Scientific program and information on how to participate are available at the dedicated event webpage: here